Process Simulation
The System Still Matters for Design and Optimisation of Solid Operations
Many of our customers are faced with a simple question. When two gas-solid cyclones are connected in a series, and the goal is to increase the overall separation efficiency, which one do you target for modification (when your budget is too small to tackle the whole system)? What changes if the separated stream from the downstream cyclone is recycled with some in-between heat transfer?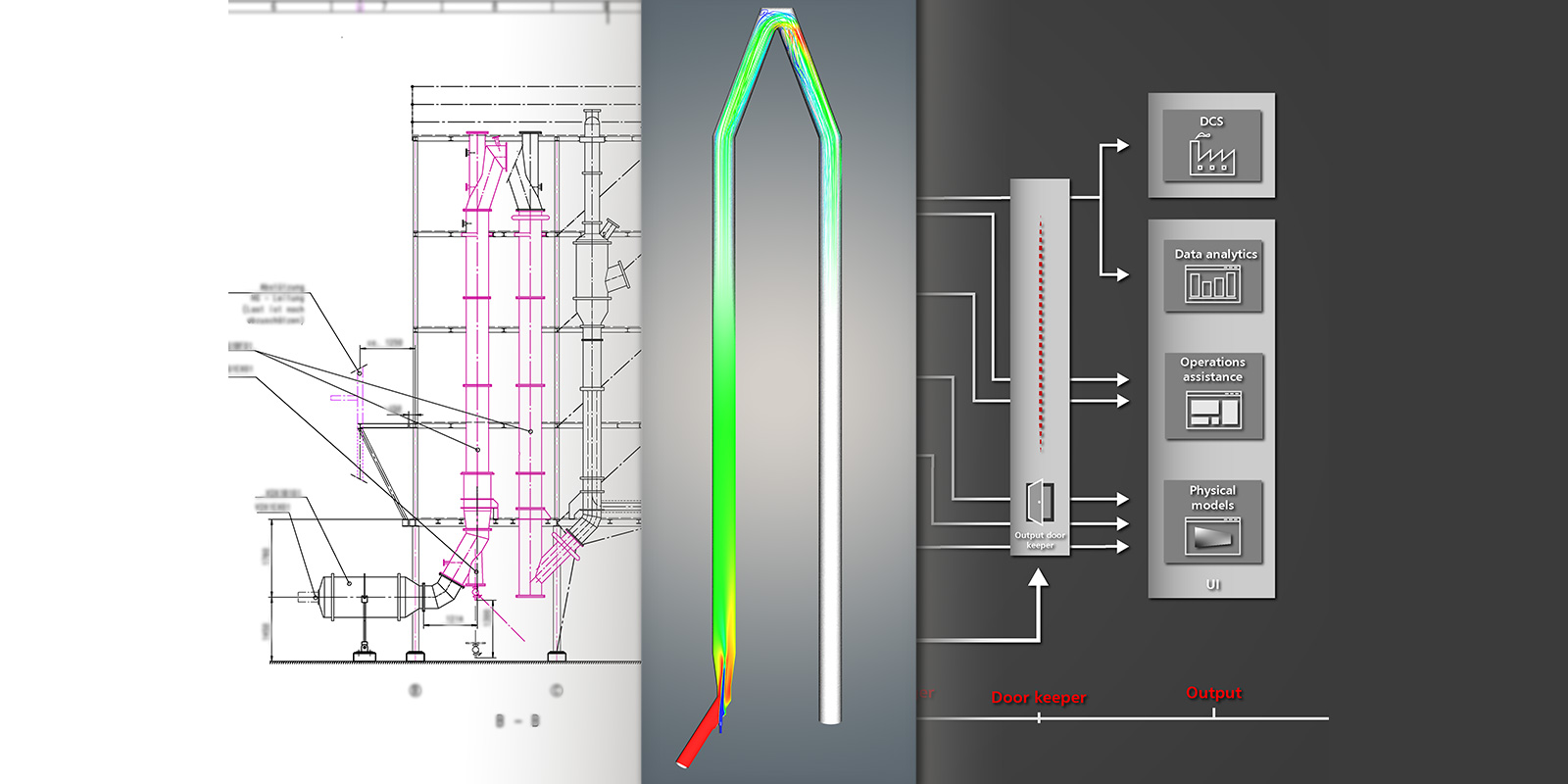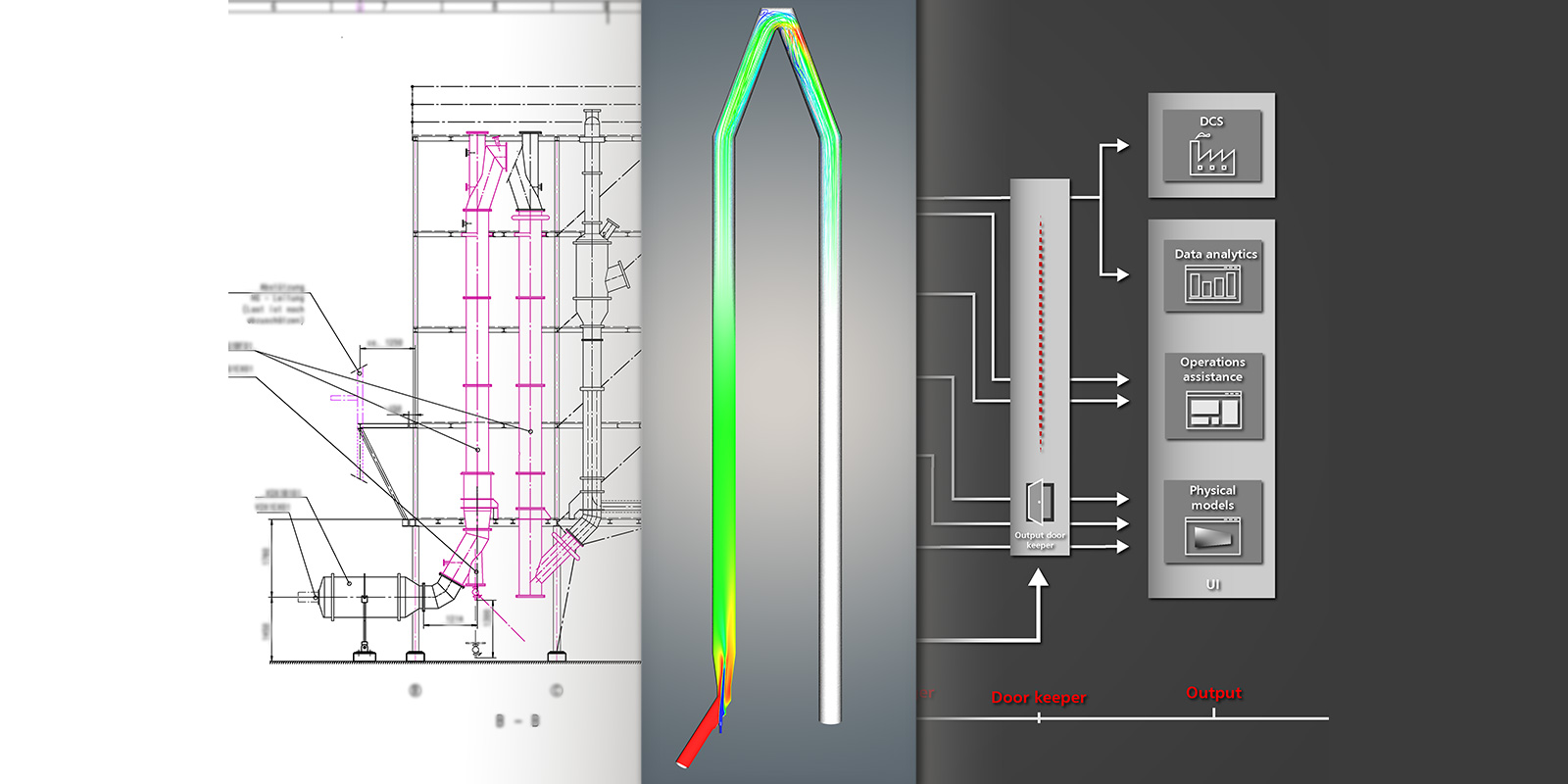 Our answer is also simple: Flow Sheet Simulation is widely used for fluid/gas systems in chemical and petrochemical operations. In solid operations, the additional dimension of the particle size distribution adds complexity for system design and optimization.
Interconnections and interactions of single-unit operations enjoy maximum optimisation potential, particularly for solid operations. aixprocess has developed a full dynamic flow sheet for process simulation of multiphase systems.
These include:
Full consideration of particle size distribution and associated properties
Instationary heat and mass transfer, including chemical reaction and combustion
Pre-assembled parametrised units for:
- Gas-solid separators & cyclones
- Fluidized beds
- Rotary kilns
- Pneumatic conveying
- Entrained flow reactors
- Mills
- Dryers
- Burners & furnaces
- Fans including volumetric characteristics